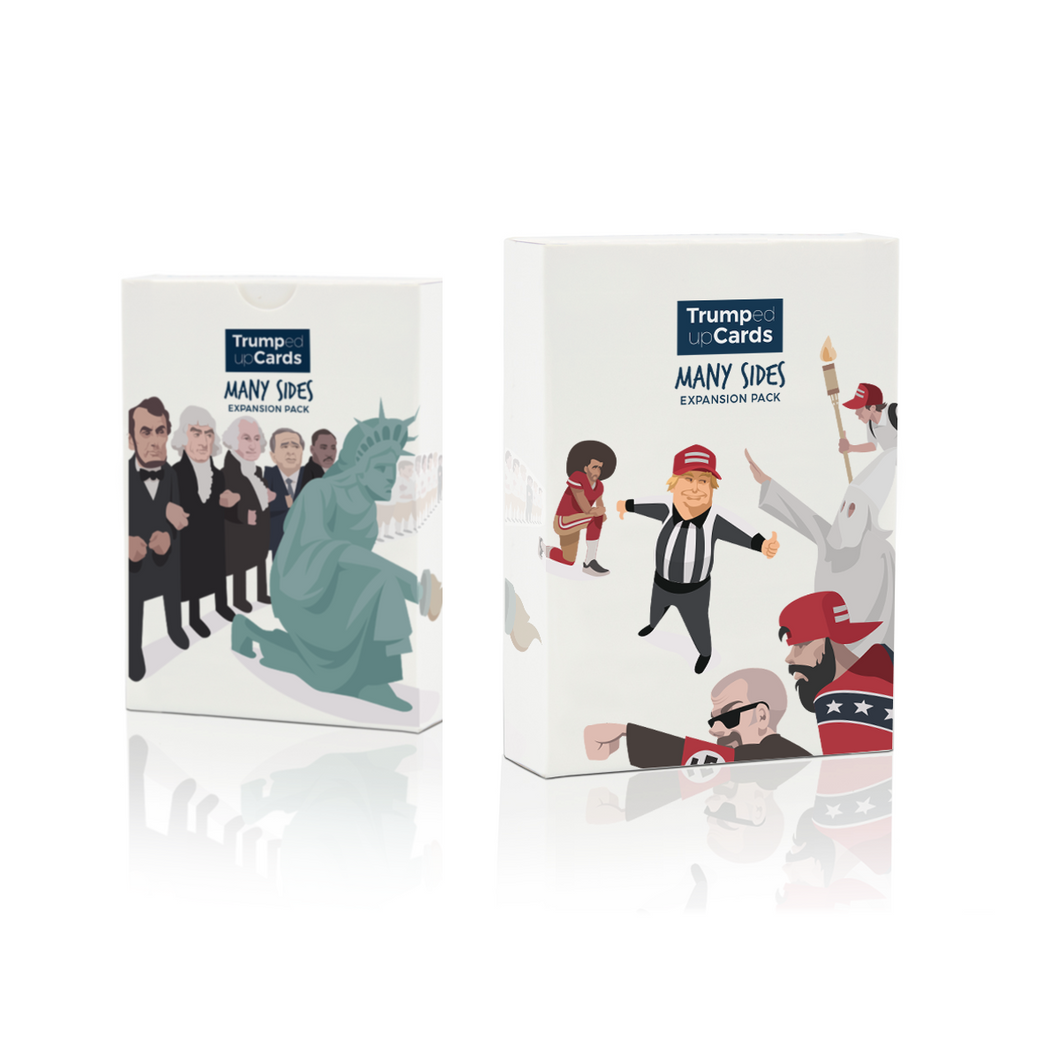 Expansion Pack #3: Many Sides
Regular price $6.00 (Plus FREE ground shipping. Orders placed today may not arrive before Xmas. SAD!)
Are you tired of winning yet? Okay, you probably are. But it's only 2018, so you've got a lot more winning to do whether you like it or not. That's why Trumped Up Cards Expansion Packs exist, and why we hope you can see your way clear to playing Trumped Up Cards regularly with friends, family, and very fine people on all sides (of the border).
Sample Question cards include:
In Trump's America, the only acceptable form of dissent is __________.
Until we forge stronger ties with Russia, we will never defeat __________.
Not cool, NFL! Save the politics for Boy Scout Jamborees and __________.
According to all the best polls of what many people are saying, Trumped Up Cards Expansion Packs are a tremendous way to keep your Trumped Up Cards gameplay fresh, relevant, and Constitutionally correct. So if you want to instantly make the World's Biggest Deck 10 percent more bigly, get an
Expansion Pack today!
56 brand new cards:
39 white answer cards
12 blue question cards
2 blank answer cards
2 blank question cards
1 FAQ card
Dimensions:
2.8" x 3.8" x 0.8"
0.25 lbs.