OUR MANY FINE PRODUCTS -- FREE GROUND SHIPPING ON ALL ORDERS!
This is a game. Democracy isn't.
A reality TV star in the White House? If you're ready to laugh liberally in the wake of this unpresidented outcome, then grab a copy of what many people are calling the World's Biggest Deck.

Trumped Up Cards is a satirical card game where reality collides with alternative facts and everyone wins! (Except the haters and the losers.) Enjoy!
Buy Now in the Store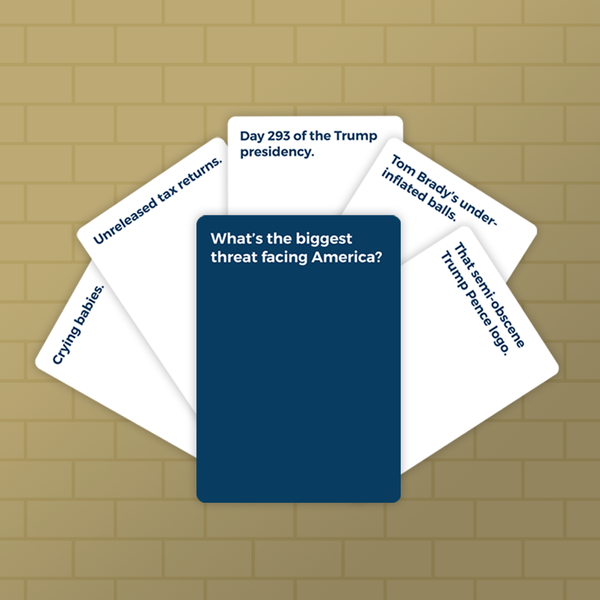 Many People Are Saying...
"Three of the leading casinos in Las Vegas love our game so much they've fired all their blackjack dealers and are just letting people play Trumped Up Cards."

John Barron, publicist
"Listen, in terms of women, a lot of very attractive hand models are dying to spend time with this deck."

A source close to Trumped Up Cards
"Look, folks, the polls don't lie. And the polls are saying nearly 33 percent of America thinks Trumped Up Cards are 'more tender and flavorful' than Trump Steaks."

John Miller, PR guy