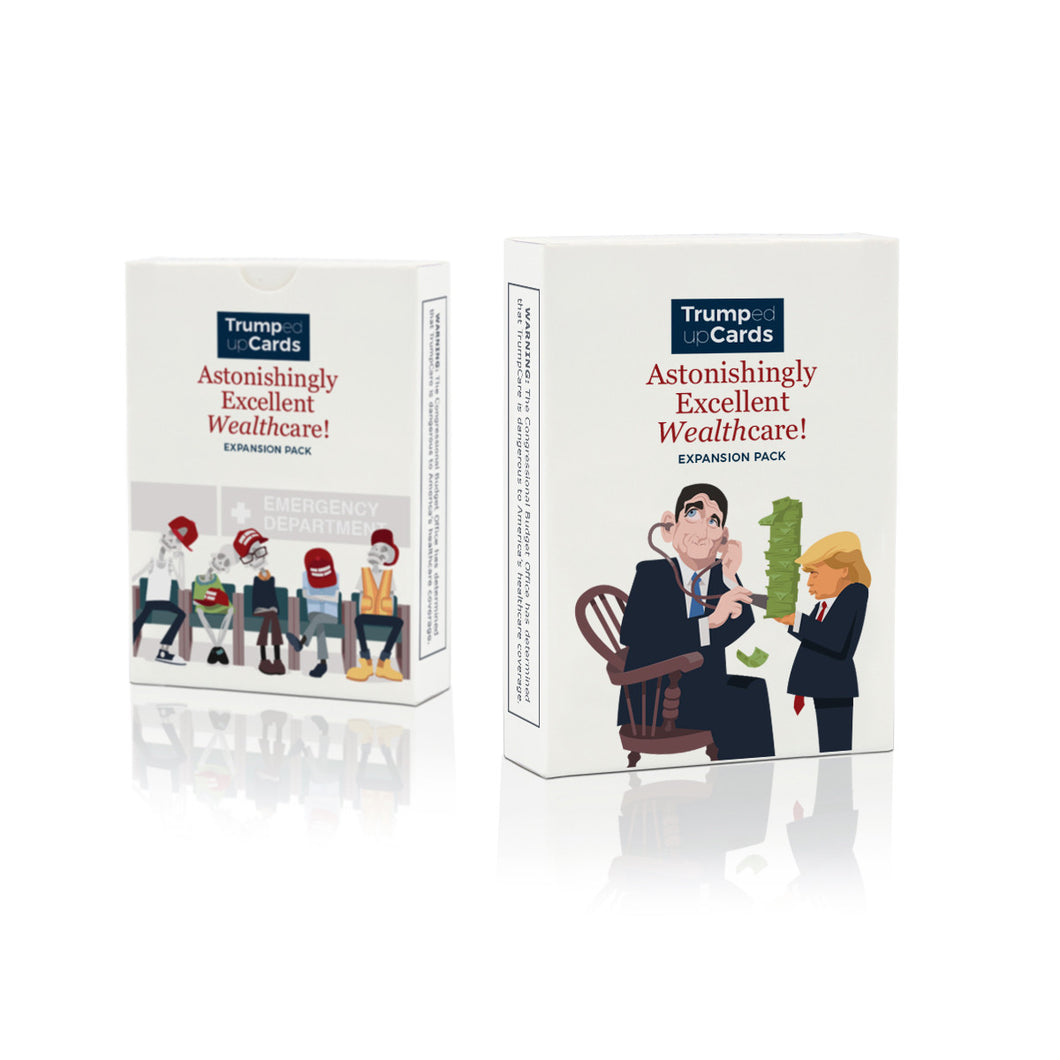 Expansion Pack #2: Astonishingly Excellent Wealthcare!
Regular price $6.00 (Plus FREE ground shipping. Orders placed today may not arrive before Xmas. SAD!)
The "Astonishingly Excellent Wealthcare!" Expansion Pack focuses on the Trump Administration's efforts to repeal and replace the Affordable Care Act with something that will be so, so much worse for millions of American citizens.
According to all the best polls of what many people are saying, Trumped Up Cards Expansion Packs are a tremendous way to keep your Trumped Up Cards gameplay fresh, relevant, and Constitutionally correct. So if you want to instantly make the World's Biggest Deck 10 percent more bigly, get an Expansion Pack today!
56 brand new cards:
43 white answer cards
12 blue question cards
1 FAQ card
Dimensions:
2.8" x 3.8" x 0.8"
0.25 lbs.